Todd May and Frank McCarthy founded Higher Ground Bicycle Company in 2001 as a high-end mountain bike shop with a focus on quality, personal service and great products. The Tallahassee shop quickly grew and soon added a full line of bikes to include road. In 2005, Roger Hawkes joined Higher Ground and brought his passion for service and road riding. The company established two stores, each focused on their specialties — one for off-road and one for road.
With two stores, the company built on its reputation of great customer service, the area's largest selection of bikes and accessories and an expert service center. As the company expanded, so did the staff. Through the years, we have been blessed with great employees. Our current group (see Staff Profiles) is the most talented in the region with more than 55 combined years of experience.
In 2012, we combined both stores into our current location (see map).  The new shop has a large retail space that continues to deliver the best selection of bikes, parts, clothing, nutrition and triathlon accessories. And our service department is still second to none— it's the only certified Shimano Service Center in the area! Our shop is a mere 200 yards away from miles of outstanding off-road trails and we host weekly rides for both mountain and road. Plus we have lots of space to just hang out, visit, and drink a beer!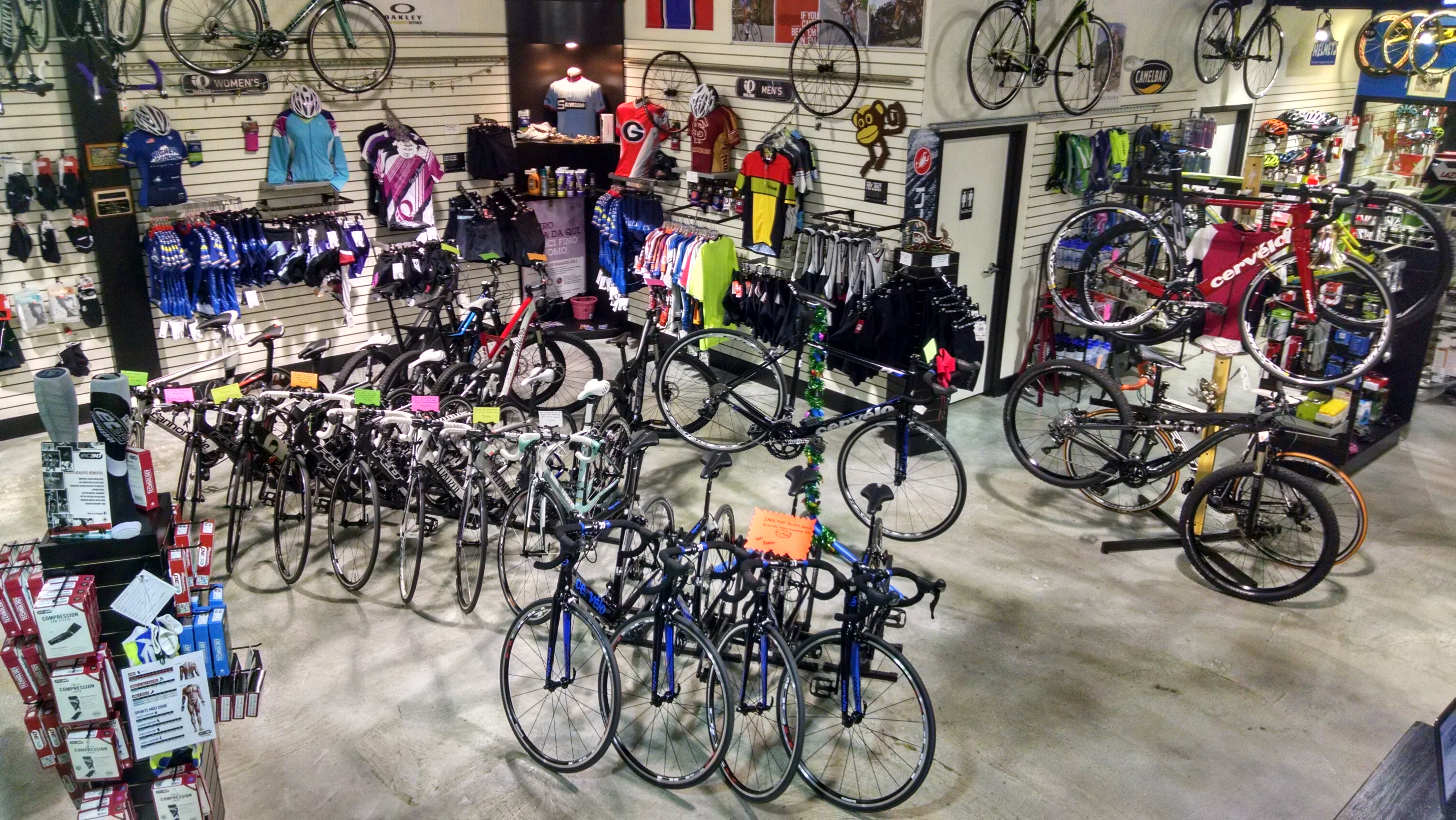 Come and Visit Our Shop
At Higher Ground, we live and ride bikes. We truly believe a bike changes lives and finding the right bike for the each rider is our passion. Let us show you the Higher Ground difference — the best service, best fit and best products!