For us, it's all about building solid relationships.
From group rides to personalized fit services, we specialize in taking care of people and bikes.

THE LATEST FROM THE HIGHER GROUND BLOG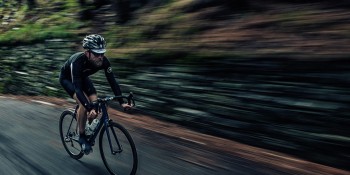 July 8, 2015
On June 15th we had the opportunity to present a subject at the monthly meeting of the Gulf Winds Tri-Club.  The topic was: "Going forward faster" For most of us…
Get the freedom to ride today!
Six months same as cash financing available on purchases above $500.


WHAT THEY'RE SAYING ABOUT HIGHER GROUND
I bought my first mountain bike from Higher Ground last year. It took me multiple trips and a lot of deliberation to finally decide I was ready to spend what it would take to purchase a suitable bike for my planned adventures. The staff at the store was very helpful in explaining the many differences in the wide variety of bikes they had in stock and helped me make my final decision on the perfect bike for me. Since then, I have done my best to break anything I can on the bike — and have succeed on a few occasions. I have made many return visits to the store for minor repairs (caused by operator error), maintenance, and to bring friends and family to purchase new bikes. With each return trip I have experienced the highest level of customer service and been given advice that is always appreciated. When it comes to bikes, these are the folks to deal with. From shopping and test rides to sales and service the are impeccable.
I want to thank Roger and the crew for their encouragement and contagious excitement as I finally got my Quintana Roo tri bike out of layaway. You guys are awesome.