For us, it's all about building solid relationships.
From group rides to personalized fit services, we specialize in taking care of people and bikes.

THE LATEST FROM THE HIGHER GROUND BLOG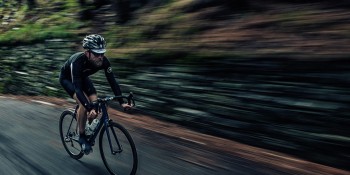 July 8, 2015
On June 15th we had the opportunity to present a subject at the monthly meeting of the Gulf Winds Tri-Club.  The topic was: "Going forward faster" For most of us…
Get the freedom to ride today!
Six months same as cash financing available on purchases above $500.


WHAT THEY'RE SAYING ABOUT HIGHER GROUND
Great staff! Wonderful experience purchasing a new bike and gear! Also, service is outstanding. Everyone is extremely helpful!
I've been cycling for 14 years and have had several bike fits elsewhere, but the one I got at Higher Ground was clearly the most effective. This is the most comfortable I've ever been on the bike. Roger spent a great deal of time asking questions, getting my feedback and making adjustments based on that. As a result, cycling is easier and more fun, and I really look forward to my rides now.