For us, it's all about building solid relationships.
From group rides to personalized fit services, we specialize in taking care of people and bikes.

THE LATEST FROM THE HIGHER GROUND BLOG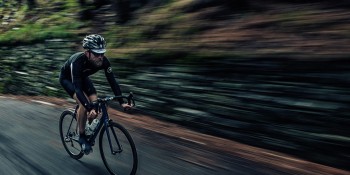 July 8, 2015
On June 15th we had the opportunity to present a subject at the monthly meeting of the Gulf Winds Tri-Club.  The topic was: "Going forward faster" For most of us…
Get the freedom to ride today!
Six months same as cash financing available on purchases above $500.


WHAT THEY'RE SAYING ABOUT HIGHER GROUND
Successful long-course racers demand a bike position that allows them to produce the power they want and comfort they need. Roger and his team at Higher Ground have the expertise in the BG FIT system to set you up for success. I have been working with Roger for over six years and he has helped me create an optimal bike position no matter if I am racing a half- or full-distance ironman.
Awesome service and great staff who are very knowledgeable! They host a fun and challenging ride on Tuesday nights where people are very encouraging. Judy, one of the staff members, patiently helped me find a bike that fit my budget and riding style (took over 2 months) and didn't give up on me! Thanks again!