For us, it's all about building solid relationships.
From group rides to personalized fit services, we specialize in taking care of people and bikes.

THE LATEST FROM THE HIGHER GROUND BLOG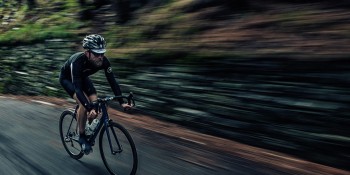 July 8, 2015
On June 15th we had the opportunity to present a subject at the monthly meeting of the Gulf Winds Tri-Club.  The topic was: "Going forward faster" For most of us…
Get the freedom to ride today!
Six months same as cash financing available on purchases above $500.


WHAT THEY'RE SAYING ABOUT HIGHER GROUND
I have been riding for 30 years as an adult for fitness and fun. Many bikes later (and I'm sure thousands of miles) I have seen shops come and go. I started doing business with Higher Ground about 10 years ago and have found them to be the best at service, parts, bike selection and experienced advisors in town. They have the high-end equipment without the cycling snobs working there. They bend over backwards to help you when you need it. It's because of them that I don't buy online anymore. I don't mind paying for their service and customer support, which you don't get from a chat room or a phone call. Plus, don't forget an investment in a true local business helps us all.
Higher Ground has great bikes, accessories and awesome service.