For us, it's all about building solid relationships.
From group rides to personalized fit services, we specialize in taking care of people and bikes.

THE LATEST FROM THE HIGHER GROUND BLOG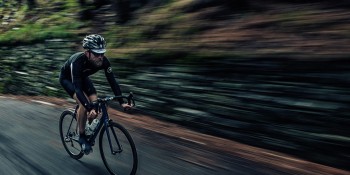 July 8, 2015
On June 15th we had the opportunity to present a subject at the monthly meeting of the Gulf Winds Tri-Club.  The topic was: "Going forward faster" For most of us…
Get the freedom to ride today!
Six months same as cash financing available on purchases above $500.


WHAT THEY'RE SAYING ABOUT HIGHER GROUND
I really did not know what to expect when I came into my bike fitting, but after a two-hour personalized fitting I was impressed by the entire shop. Being a newbie I asked a lot of questions and had comments on everything. The staff — and most especially Roger — took the time and MADE the effort to explain reasons and answer questions. Most of all there was no pressure or push to buy extras, or unnecessary items. Their "get to know you" style interview before the fitting set the standards to what you want to get out of the meeting. I left the shop feeling more confident in my bike, riding knowledge, and got great deals on the equipment I needed. Thank you Higher Ground! I now understand why you are my friends' favorite bike shop!
Great group of people that is always willing to help and work within your budget. Been a loyal customer for 14 years.