Bicycle Repair Services
Our expert service center can handle any bike add-on, repair or tweak.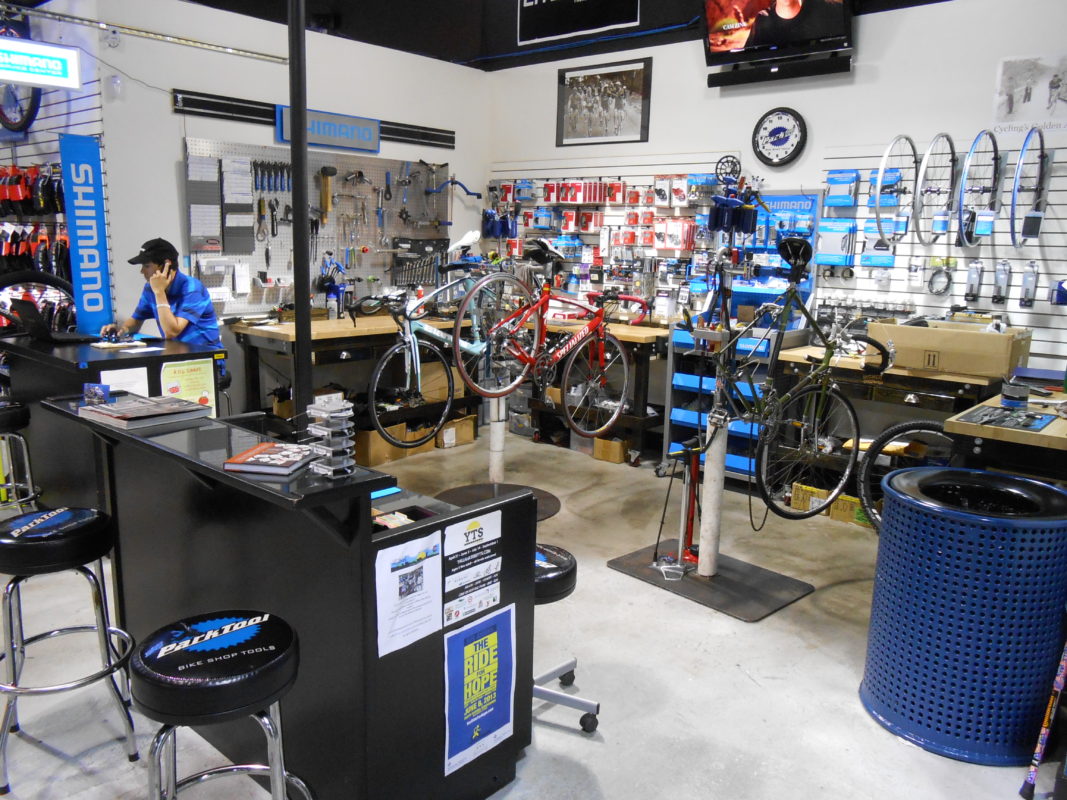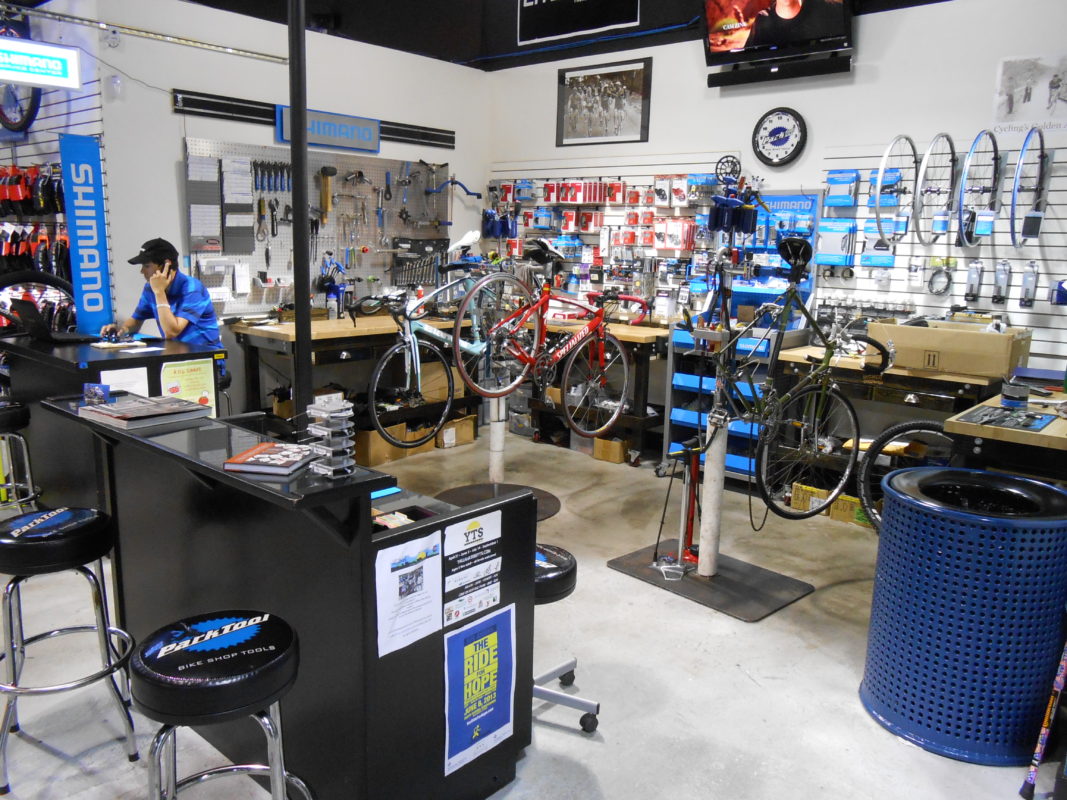 Higher Ground Bike Co. is a full-service repair shop. From fixing a flat tire, to packing a bike, to a comprehensive bike tune, we can have you road-ready in no time. Estimates are always free: Bring your bike in and we'll take a look to recommend what we think needs to be done.
A bicycle is a machine and all machines need some form of continuous care. A tune-up on a bike is a lot like an oil change in a car in that it needs to be done after a certain amount of mileage. We recommend you tune-up your bike at least once a year. During a tune-up, we perform all repairs necessary to put your bike into the best shape it can be in for safe and reliable operation. Items commonly replaced during Basic and Advanced Tune-ups will get discounted labor: Our basic tune-up ensures your bike is in good riding condition. Ideal after it has seen some wear – or some storage."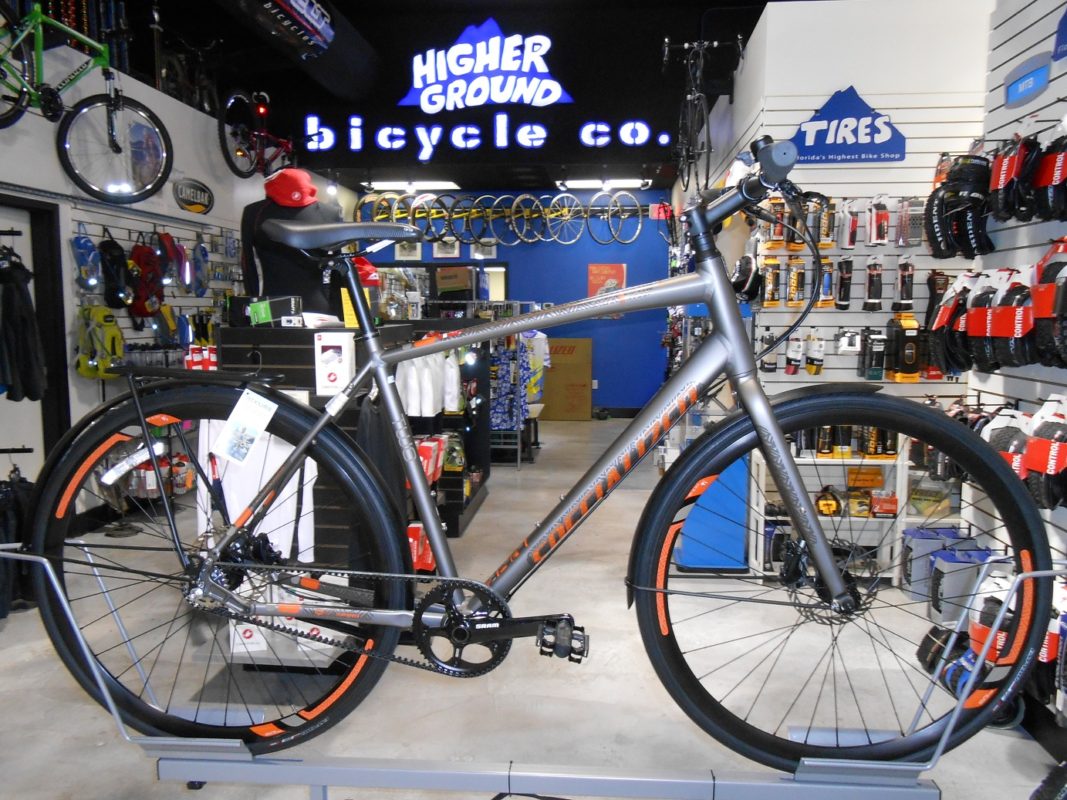 Full Safety Inspection
Front Brake Adjustment
Rear Brake Adjustment
Front Wheel True
Rear Wheel True
Front Derailleur Adjustment
Rear Derailleur Adjustment
Derailleurs and Chain Lubed
Proper Tire Inflation
Frame and Fork Wiped Down
Need something fixed, replaced or added? Our staff of experienced mechanics is able to service bikes from standard hybrids to custom  builds to software updates on E-Bikes.
Many repairs (such as flat tires) can be done while you wait. For other services, we'll give you an estimate to get you in and out as quickly as possible.
ACCESSORIES

---
BIKE BUILD AND PACKING

---
BOTTOM BRACKET

---
BRAKES (PRICE INDIVIDUALLY)

---
CABLES/HOUSING

---
DERAILLEUR

---
DRIVETRAIN AND PEDALS

---
FORK/SHOCK

FRAME

---
HANDLEBAR

---
Headset

---
HUBS

---
SHIFTER

---
General Labor

---
TIRE/TUBE (PER WHEEL)

---
Di2

---
FITTINGS (BY APPOINTMENT ONLY)